Hello!
We are the happy caretakers of happy bees –
the beekeeping brothers!
In short
We are Ignas and Vilius,
but feel free to call us simply brothers. We might look a bit too young to be beekeepers, but we're already approaching our tenth harvest of Lithuanian honey! After all, we began beekeeping long before we got our driver's licences. It was really a hobby at first, but beekeeping life soon pulled us in all the way – now we have over 300 bee colonies. Apart from the honey itself, our bee products and their quality, we also place great importance on helping others to overcome their fears, to learn more about bees and maybe even to fall in love with them…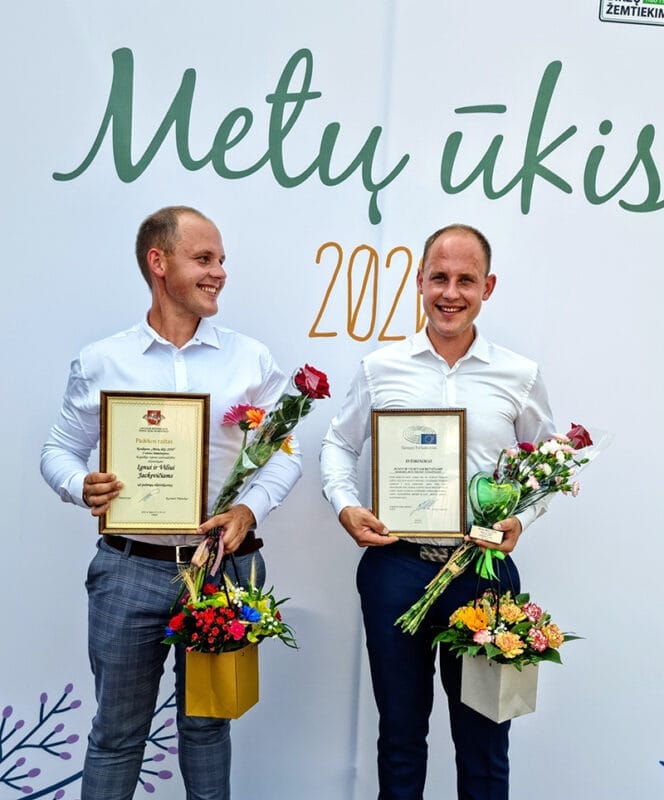 More about us
We and our little bees have a great love for our work, so not only is our Lithuanian honey healthy and delicious, it's also full of great energy and warmth! With their quality and uniqueness, our bee products (royal jelly [apilac] honey, bee honey, bee bread, honey treats, pollen, bee glue [propolis]) will surpass the expectations of the greatest gourmets and lovers of traditional Lithuanian honey. Our customers are like members of our family, so we take care of them with as much love as bees take care of each other.
We are very happy that our educational activities for children and adults allow us to introduce many people to bees and the wonderful work they do, to overcome their fears and look at bees with admiration. After all, they are incredibly important little creatures both for us and the entire ecosystem.
Our Lithuanian honey is honey produced by happy bees! Not only is it healthy and delicious, but it is produced by fostering beekeeping traditions, which mean a lot to us and are passed down from generation to generation. Because we harvest honey the entire season long, our bee products include the especially nutritious buckwheat honey, delicate linden tree honey, autumn honeydew honey, spring (dandelion) honey and honeycomb honey. We use special-purpose equipment to decant honey into jars, so that the product you get is real, raw Lithuanian honey, with the full range of nutrients. In addition to all this, in the summer we also have fresh honey for sale.
Our unique advantage is not just that all of our products are certified as being of the highest quality, but that we also offer unique honey products – honey tea (honey treats). We are talking about freeze-dried berries and fruit mixed with honey. The nutrient value of this honey is boosted with various natural goods and the vitamins and nutrients they contain. Our honey with berries will surprise the young and the old alike. Now honey can be enjoyed by all! Among other treats, our store also boasts honey gift bundles.
But honey and honey products are not the only things our busy bees can impress you with. Our range of bee productsincludes royal jelly (apilac), bee glue (propolis), bee bread and pollen – all not just delicious, but nutritious too. Our bee products will help you replenish your body's store of vitamins, restore your health more quickly and boost your energy levels – the fact that their flavour brings back memories of sunny summer days can only help. And to make sure that you're feeling warm not just on the inside, we offer beeswax candles that will help create a cosy and uplifting atmosphere and provide a sense of homeyness whatever the hour.
IMPRESSIONS
From our life and bee life
Such a small insect, but what meaningful work it does…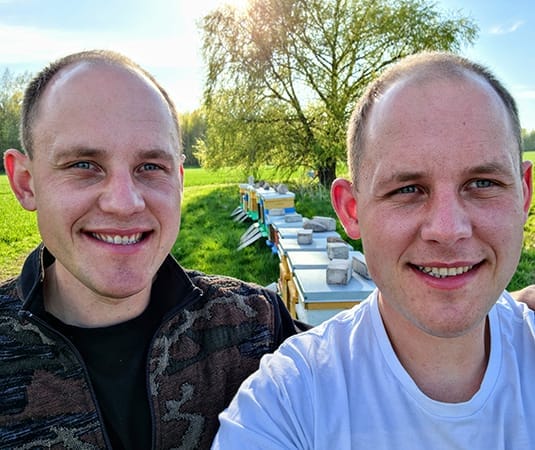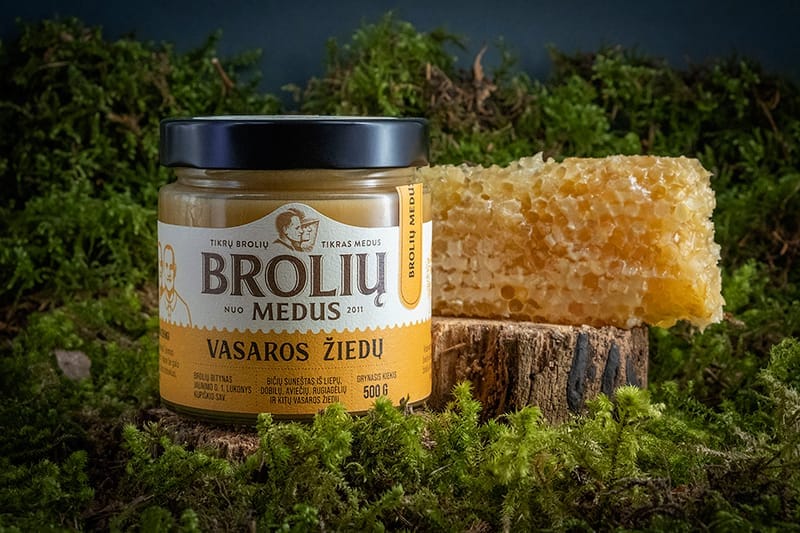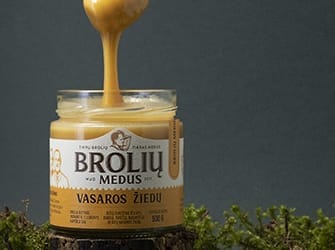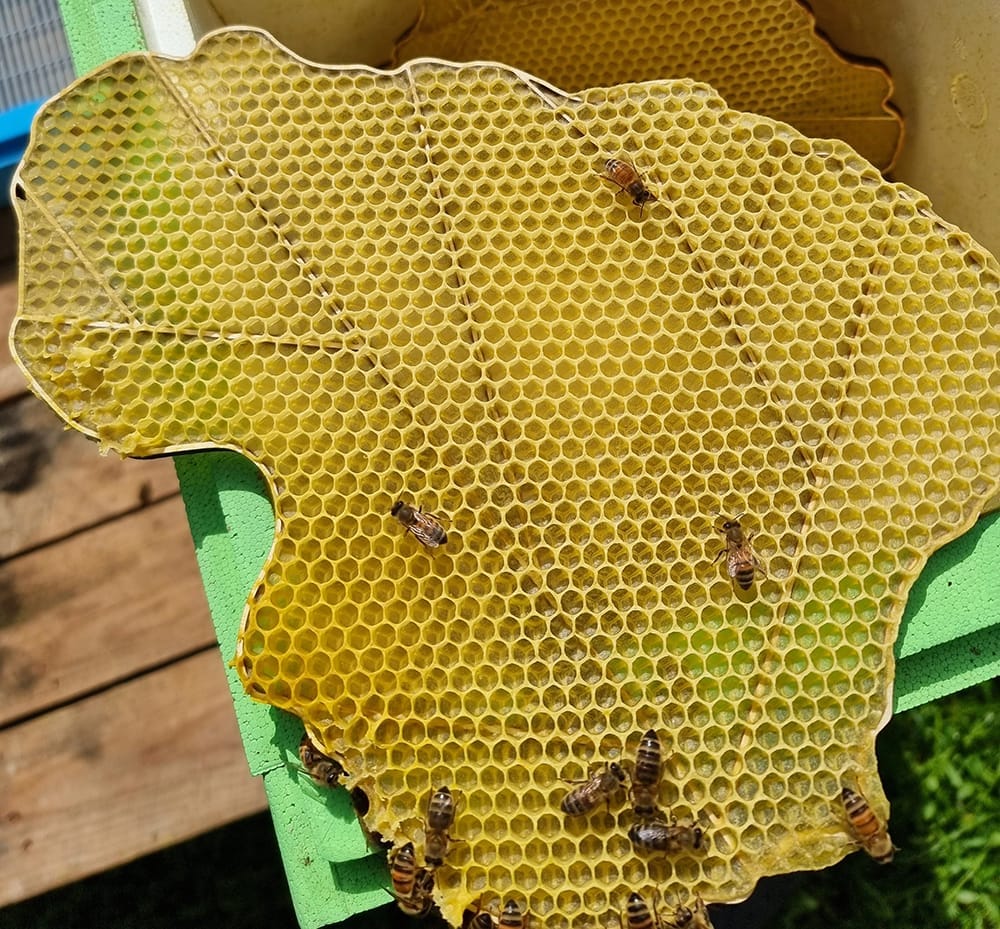 US ON INSTAGRAM
US ON FACEBOOK
Us on Linkedin
A little trivia about us
We are true twin beekeepers.
Apart from bees, Ignas likes automotive sports, while Vilius likes to cook.
Ignas is the face of our business, but not because he's more handsome.
Vilius is several minutes older
When Ignas wants to say something in front of the tv cameras, he steps on Vilius' foot
Here's what our bees have prepared for you
Let's take care of each other like our busy bees do!
And let's not forget to smile…
Did you know that…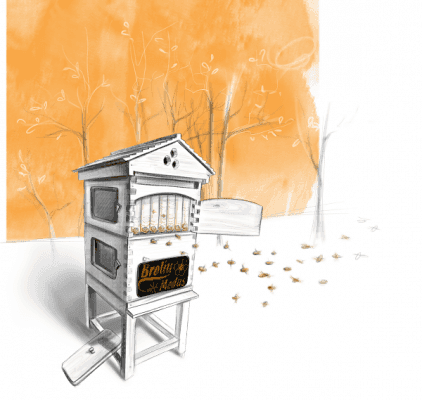 In the summer, a worker bee lives for about six weeks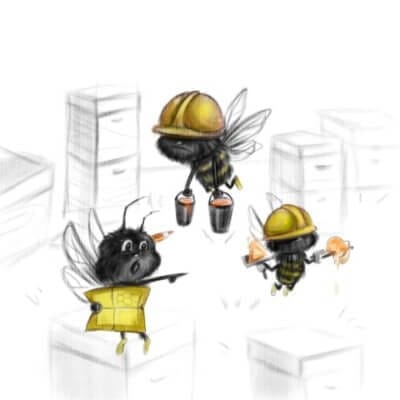 During its lifetime a single bee will produce only 1/10 of a teaspoon of honey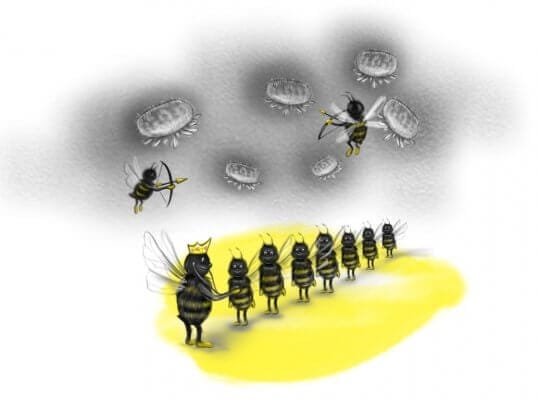 Bees communicate by dancing
What do our customers say about us?